Dr. Vacit Oğuz Yazıcı wins a CERCA Pioner Award 2022 for his doctoral thesis
Dr. Vacit Oğuz Yazıcı, CVC alumni, has been recognised by the CERCA Institute – Centres de Recerca de Catalunya –, with a Pioner Award for the commercial contribution of his thesis to the fashion industry. A research project that delves into the application of artificial intelligence (AI) for improving two different processes associated with image treatment in the fashion sector.
The ninth edition of the Pioner Awards has recognised seven young researchers from different CERCA centres that have completed a PhD thesis with a clear commercial orientation. Among them, Dr Vacit Oğuz Yazıcı, a former industrial PhD student at the Computer Vision Center (CVC).
Dr. Yazıcı conducted his thesis, 'Towards Smart Fashion: Visual Recognition of Products and Attributes', under the supervision of Dr. Arnau Ramisa (Amazon Inc.) and Dr. Joost van de Weijer, senior researcher at CVC. And, he had the opportunity to apply his research at Wide Eyes Technologies, a company that offers visual AI solutions for fashion, which was the industrial partner of his thesis.
As Dr. Yazıcı described it during his speech at the award ceremony, his thesis focused on three challenges encountered by computer vision engineers working in the fashion industry:
◾ The Multi-label Image Classification challenge
◾ The Multi-label Colour Recognition challenge
◾ The Main Product Detection challenge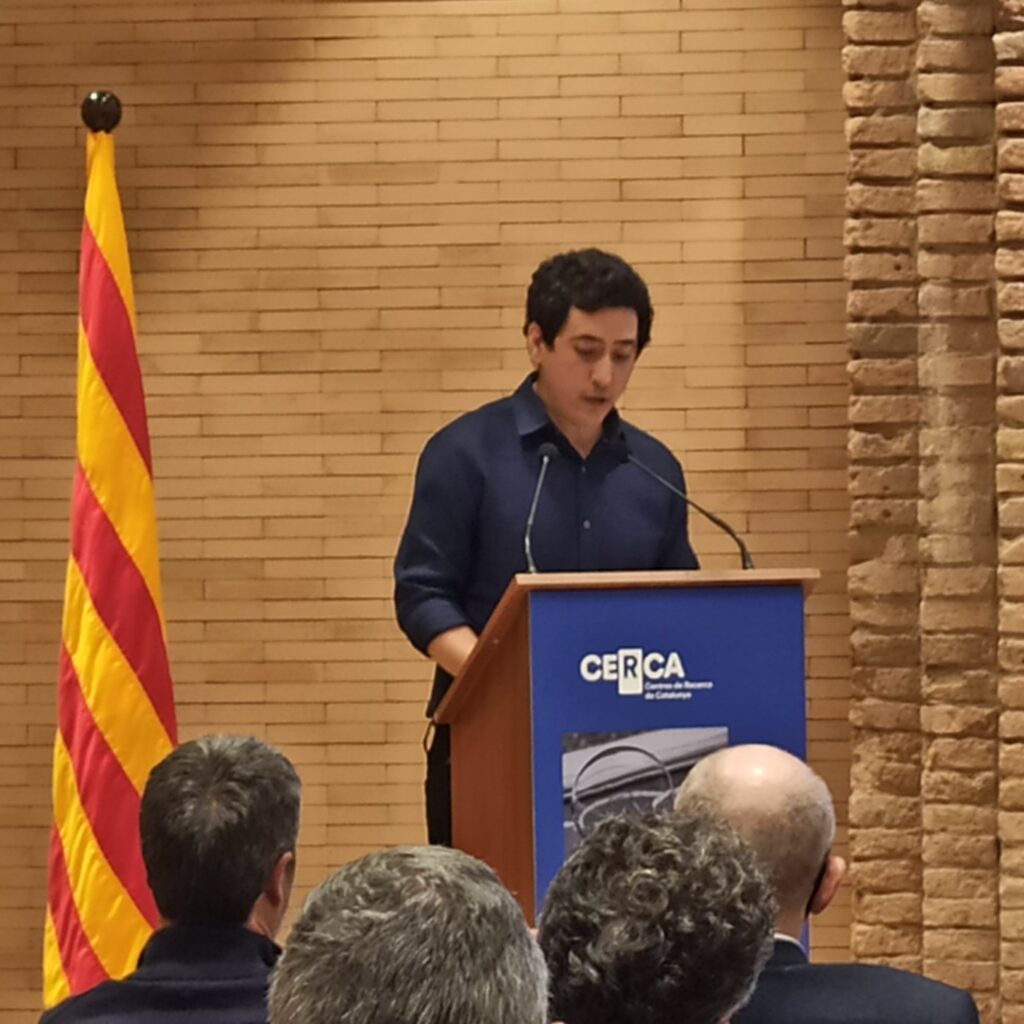 "Although all these challenges were based on different subjects of the field, the main objective was to develop highly accurate computer vision models so that more e-commerce retailers can rely on these models to arrange or label their large catalogues in a matter of seconds instead of opting for manual annotation which is prompt to error and time consuming"
– Vacit Oğuz Yazıcı
The award jury considered that the thesis describes the application of artificial intelligence for improving two different processes associated with image processing in the fashion sector:
1️⃣ The automatic identification of garments
2️⃣ The automatic processing (classification) of colours
Although it is a highly competitive field, Dr. Yazıcı's research shows better results than currently used systems. It proves to be an interesting technology with real commercial potential in line with global market trends.
"All in all, as we applied the research in Wide Eyes Technologies, we had an opportunity to observe that using computer vision-based fashion systems has great commercial impacts and also is in the best interest of all parties in the fashion industry"
– Vacit Oğuz Yazıcı
The members of the award jury of this edition were: Nadia Pons, Director of the Health Entrepreneurship Program at CoMB - Col·legi Oficial de Metges de Barcelona; Núria Martí, Director of Innovation at Biocat; Daniel Gonzálvez, Investment and Portfolio Manager at MW Capital (The Collider); Julià Manzanas, Regional Business Development Manager for Southern Europe at AREOPA Group International & President of the Knowledge Economy and Innovation Commission of the Col·legi d'Economistes de Catalunya; and Joan Sansaloni, Head of the Industrial and Intellectual Property unit at ACCIÓ.
The award ceremony was held on December 22, with Joaquim Nadal, Minister for Research and Universities & President of CERCA, presiding. And, Dr. Xavier Aldeguer, General Director of Society of Knowledge, Transfer & Territory of the Generalitat de Catalunya; delivered the award to Dr. Yazıcı.
📺 Don't miss Dr. Yazıcı's speech! (minut 25)
📷 Photo Gallery
Congratulations to Dr Oğuz Yazıcı #CVCalumni for winning one of the 2022 #PremisPioner awarded by @iCERCA!!🏆

Don't miss the chance to hear about [1] the commercial exploitation potential of his work, [2] how his research contributes to society & [3] his experience at #CVC

— CVC_UAB (@CVC_UAB) December 22, 2022