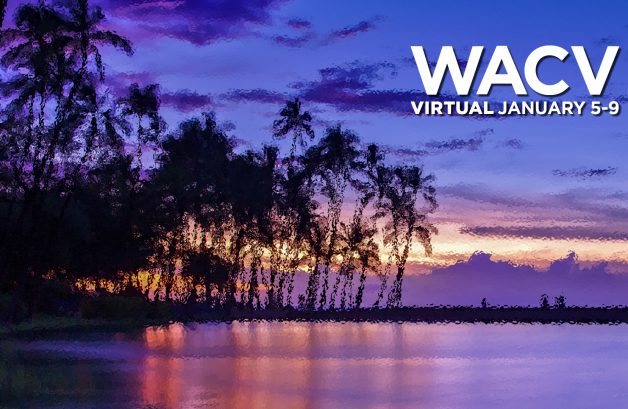 CVC researchers at WACV 2021
Some CVC researchers attended this year's Workshop on Applications of Computer Vision (WACV'2021), which was held online form the 5th to the 9th of January. This Conference is the premier international computer vision event comprising the main conference and several co-located workshops and tutorials. Congratulations to the authors!
The papers presented at WACV 2021 were the following:
StacMR: Scene-Text Aware Cross Modal Retrieval by authors Andres Mafla (CVC), Rafael S Rezende (Naver Labs), Lluis Gomez (CVC/UAB), Diane Larlus (Naver Labs Europe) and Dimosthenis Karatzas (CVC/UAB)
OverNet: Lightweight Multi-Scale Super-Resolution with Overscaling Network by authors Parichehr Behjati (CVC), Pau Rodriguez (Element AI), Armin Mehri (CVC), Isabelle Hupont (Herta Security), Jordi Gonzàlez (CVC/UAB) and Carles Fernández Tena (Herta Security)
MPRNet: Multi-Path Residual Network for Lightweight Image Super Resolution by CVC authors Armin Mehri, Parichehr Behjati Ardakani and Angel Sappa.
Multi-Modal Reasoning Graph for Scene-Text Based Fine-Grained Image Classification and Retrieval by CVC authors Andres Mafla, Sounak Dey, Ali Furkan Biten, Lluis Gomez and Dimosthenis Karatzas.
Weakly Supervised Multi-Object Tracking and Segmentation, by authors Idoia Ruiz (CVC), Lorenzo Porzi (Facebook), Samuel Rota Bulò (Facebook), Peter Kontschieder (Facebook) and Joan Serrat (CVC), presented at the Autonomous Vehicle Vision Workshop at WACV 2021.