One of the main pillars of the CVC's mission is outreach. The CVC is committed to making its research accessible to all kinds of audiences, working to offer interesting content, scientific dissemination activities and citizen science programmes to bring Computer Vision and Artificial Intelligence closer to citizens.
The CVC's outreach actions aim to increase the general knowledge of science and innovation within the society, promote research results at local, national and international levels and encourage scientific vocations among young people.
Since 2021, the CVC is recognized as a Unit of Scientific Culture and Innovation (UCC+i) by the Spanish Foundation for Science and Technology (FECYT) and is part of the Spanish UCC+i Network. UCC+i acts as an intermediary between research centers and citizens, with the main aim of promoting scientific, technological and innovation culture and knowledge through a range of activities.
If you are interested in receiving information about the outreach activities organized by the CVC, leave us your contact and we will e-mail you when we have news.
The Catalan Association of Artificial Intelligence (ACIA) has awarded the "AI dissemination award" to the ExperimentAI project, a scientific dissemination initiative, coordinated by the CVC and co-funded by the Spanish Foundation for Science and Technology (FECYT). This project aims to bring artificial intelligence and computer vision closer to citizens, fostering reflection on their societal impact … Read more
Read More
Citizen Science Initiatives
Social Impact of AI Projects
Activities with Schools, High Schools & Universities
School & High School visits 
During the year, the CVC receives several visits from schools and high schools
Fairs, festivals and other activities
European Researchers Night
Barcelona Science Festival
Biennal Ciutat i Ciència Barcelona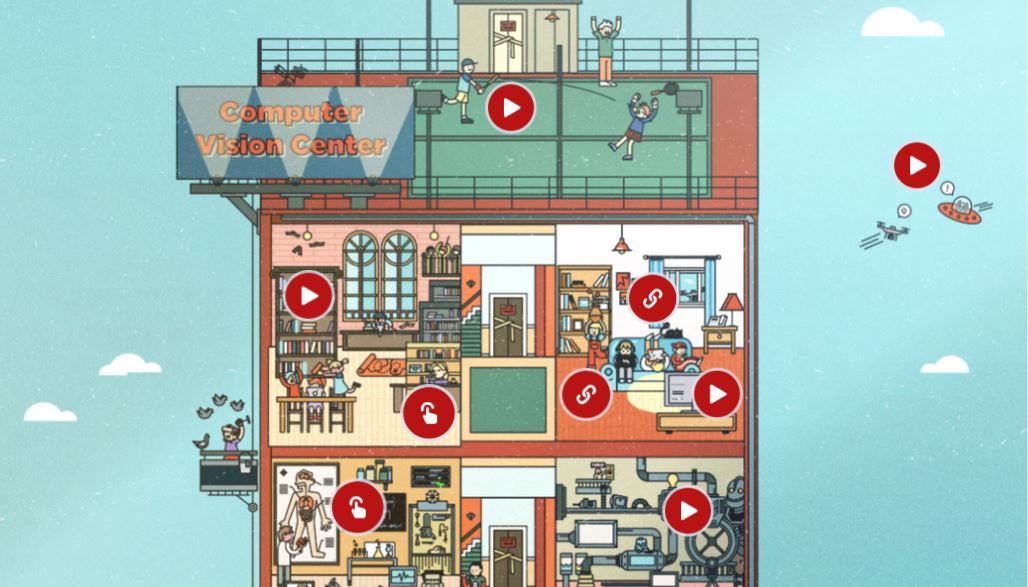 Interactive infographic to discover more about CVC projects and applications.
Annual Open Day to showcase our research, projects, demonstrations and facilities