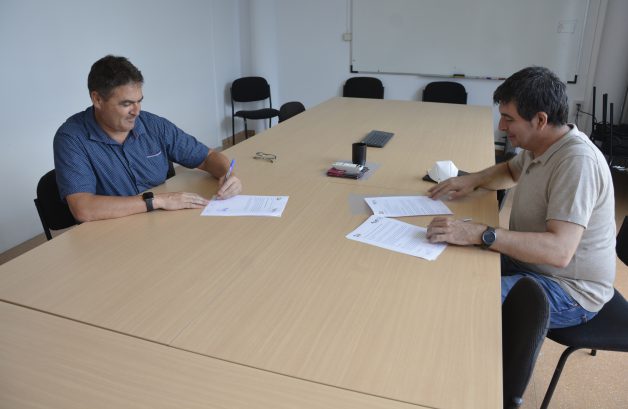 New agreement between CVC and AmicsUAB
On September 13rd, CVC and *AmicsUAB signed an agreement in which the collaboration channels between both entities were strengthened. Josep Lladós, CVC director, and Francesc Cayuela, AmicsUAB President, had a meeting and formalized the agreement with their signatures. CVC and AmicsUAB are committed to reinforce communication and promote activities by both parties.
Thus, it is underlined once again CVC's dedication to building bridges with other organizations and boosting synergies.
We are delighted to be part of this great UAB family.
*AmicsUAB is an organization that welcomes anyone who wants to be a friend of the UAB, either because they have a link with the University (former students, professors, researchers) and want to deepen it or as external people who are simply interested in being part of the UAB family. Its main objective is to promote an active and open relationship between the University and society, providing a point of knowledge between the two. The organization fosters the transfer of knowledge while offering services from the University and other entities to members and companies.