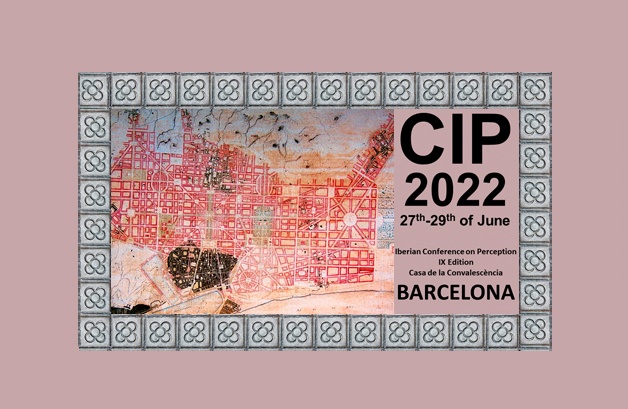 9th Iberian Conference on Perception (CIP 2022)
After its eighth edition in Madrid back in 2019, the biennial celebration of the Iberian Conference on Perception (CIP) had to be postponed until this year due to the covid-19 pandemic. The ninth edition will be held from June 27 to June 29, in Barcelona, at Casa Convalescència. The venue, located in the historical complex of Hospital de la Santa Creu in Sant Pau, stands out for its singular modernist architectural style in addition to being considered a UNESCO World Heritage Site since 1997.
In this edition, the Computer Vision Center (CVC) participates as a sponsor together with the Autonomous University of Barcelona and the Spanish Society for Experimental Psychology. CVC researchers Dr Xavier Otazu and Dr C. Alejandro Parraga are part of the Organising Committee.
The event focuses on different aspects of perceptual science, a broad field comprising disciplines such as motion perception, spatial vision, colour, attention and cognition, audition, reading and speech, brain imaging, art and aesthetics, and computational modelling among many others. The aim of CIP 2022 is to gather a growing community in this field and to promote discussion based on the dissemination of recent advances in all related disciplines. The registration period is now open and will last until June 1. Furthermore, those interested in disseminating their research have until April 15 to submit their abstracts. 
In addition to talks on this broad range of topics, the conference agenda includes poster sessions, five symposia, and two keynote lectures given by young internationally renowned scientists, Dr Iris Groen, from the University of Amsterdam, and Prof Manuel Spitschan, from the Max Planck Institute in Tübingen.
We are pleased to invite you to attend the 9th Iberian Conference on Perception and we look forward to an exciting scientific programme!
Important dates:
Abstract submission deadline: April 15
Registration to attend CIP 2022: February 15 to June 1
Congress website:
https://www.cip2022.org/