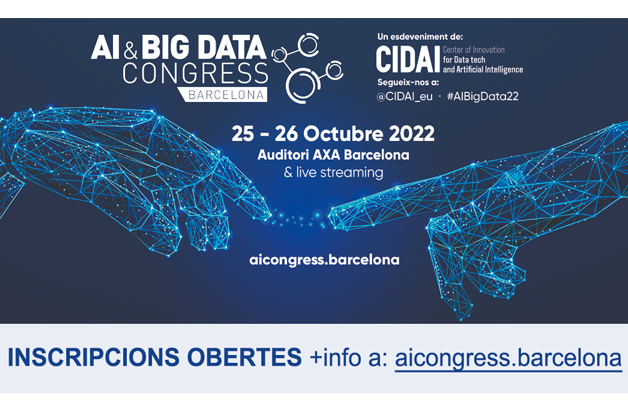 AI & Big Data Congress 2022
The 25th and 26th of October 2022 will be held in AXA Auditorium Barcelona the 8th edition of the leading conference on AI & Big Data in the business sector, organised by CIDAI, Centre of Innovation for Data Tech and Artificial Intelligence. The first day will deliver live plus streaming sessions. Second day sessions will be fully online.
In this edition, we will enhance the content on Artificial Intelligence that is increasingly present and convergent. This year we will also offer strategy, technology and workshops.
The CVC (as a founding partner of the CIDAI) collaborates in the organisation of this event and participates in the programme committee.
In addition, in this year's edition, our researcher Dr Antonio López will participate giving the talk "Democratizing Vision-based Autonomous Driving with CARLA" in the success stories on autonomous mobility session on the 25th of October at 16:30.
More information and registration: https://aicongress.barcelona/