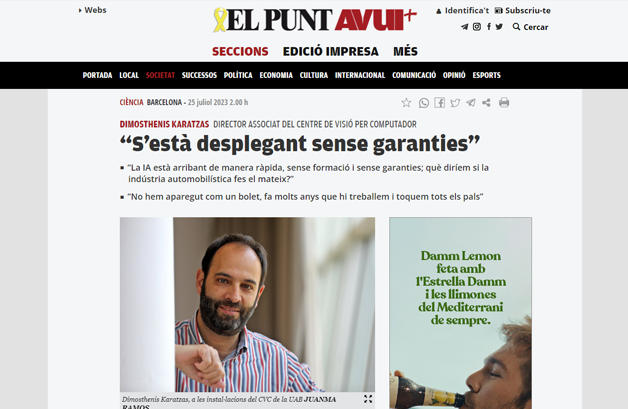 Dr Dimosthenis Karatzas interviewed by El Punt Avui
Dr Dimosthenis Karatzas, CVC's associate director, has recently been featured in two articles in the Catalan newspaper, El Punt Avui. The articles delve into crucial aspects of Artificial Intelligence and its development in Catalonia.
The expertise of Dr Karatzas in the field makes this a must-read for those interested in the world of Artificial Intelligence.