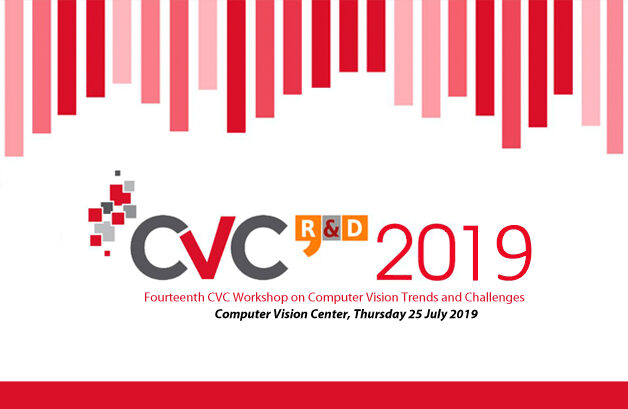 CVCR&D 2019
On July 25th, we celebrated CVC's 14th Workshop on Computer Vision Trends and Challenges (CVCR&D2019), the annual half-day workshop in which PhD students at CVC present their current research, as well as their future lines of work. This year's Organising Committee has been formed by Dr. Dena Bazazian and Dr. Jose Antonio Iglesias.
The workshop comprised four different oral sessions with 5 minute presentations dedicated to different Computer Vision areas: (1) Machine Vision, Appearance Analysis and Applications, (2) From Music Scores to Hand Written Texts: Robust Reading and Document Analysis, (3) Autonomous Driving, Action Recognition and Siamese Architectures and (4) Learning to Learn.
Click here to view the CVCR&D 2019 program
Furthermore, an informal poster session was held during both coffee breaks. This Conference, the center's star internal event, is an excellent chance for PhD students to share their work with the CVC community, giving them the opportunity to receive valuable feedback.