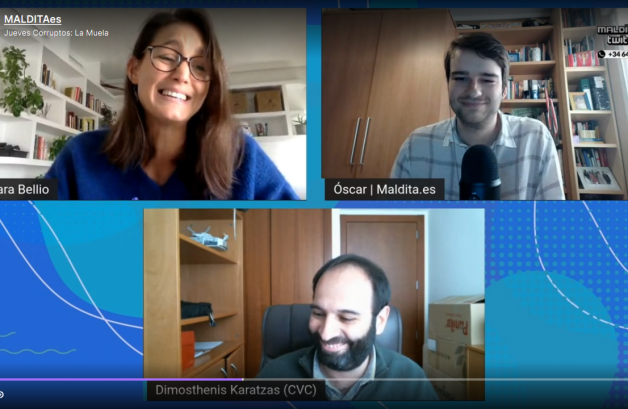 How to create a deepfake? Why can they be dangerous? – Dr. Dimosthenis Karatzas at "el Periodico" and "Maldita Twitchería"
Following the way launched by the debate "Fake news and Deepfakes: surviving to an invented reality", organized by the CVC and Fundación "la Caixa, Dr. Dimosthenis Karatzas, deputy director of the Computer Vision Center (CVC), has explained to different media the problematic associated to the deepfakes.
Concretely he was interviewed by Michele Catanzaro for "el Periodico", where he exposed what is a deepfake and how to combat it using Artificial Intelligence, and by Naiara Bellio for "Maldita Twitchería", where he expanded on how to create different types of deepfakes.
You can read the article at "el Periodico" here (in Spanish) and watch the full program of "Maldita Twitchería" here (Dimos's intervention at 1h 31')