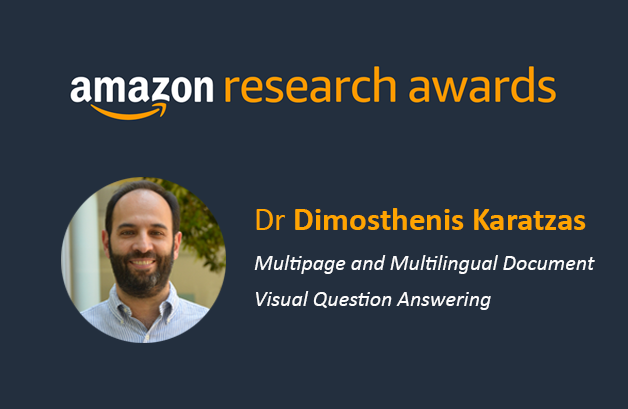 Dr Dimosthenis Karatzas receives an Amazon Research Award
CVC's Associate Director, Dr Dimosthenis Karatzas has received an Amazon Research Award for his proposal "Multipage and Multilingual Document Visual Question Answering" for the second time in a row.
Amazon Research Awards is a program that provides unrestricted funds and AWS Promotional Credits to academic researchers investigating research topics across several disciplines.
This award will continue supporting the research of Dr Karatzas' team in Document Visual Question Answering.
Dr Karatzas is one of the 51 award recipients of this year's edition, representing 37 universities in eight different countries. The award recognises the quality of their scientific content, creativity, and potential to impact the research community and society.
Congratulations! 🎉​🥳​