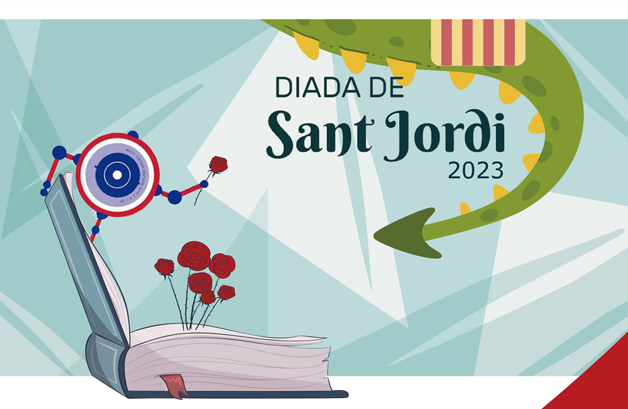 Sant Jordi 2023 | Book recommendations by #CVCpeople
Happy Sant Jordi everyone!
As always, on April 23rd, we are celebrating this special day in Catalonia that pays homage to literature, tradition, love, and culture. To mark the occasion, we asked our staff to recommend their favourite books.
Books are not just a source of knowledge and inspiration, but also a gateway to different worlds, ideas, and perspectives. From classic novels to thought-provoking nonfiction, our list of recommended books has something for everyone.
You can find all the book recommendations from our #CVCpeople for this year below. We believe that each book on our list is unique and has something valuable to offer. We invite you to explore our recommendations and discover your next favourite read!
The Hitchhiker's Guide to the Galaxy | Douglas Adams
Recommended by Pau Torras
"There are so many references to jokes in this book within computer science that I feel obliged to recommend it for that reason alone. Moreover, it's a clever comedy sci-fi novel that is sure to make the reader's day a whole lot better"
Human acts | Han Kang
"Es tracta d'una novel·la basada en fets històrics (un aixecament democràtic que va haver-hi per part de la població sud-coreana durant el procés de democratització). És una novel·la amb un estil d'escriptura molt característic que permet empatitzar amb els personatges i entendre les seves emocions i sentiments, així com el trauma que generen situacions d'opressió i violència política a la gent que les ha patit. És una novel·la fosca que et fa reflexionar i alhora ofereix més sobre l'episodi històric en si."
Americanah | Chimamanda Ngozi Adichie
Recommended by Dr Joost van de Weijer
"Interesting book about life in modern Nigeria, and how life as an immigrant in UK and USA is. The main character writes (and is successful with) an insightful blog on racism in America from the perspective of a non-American black person."
Dime quién soy | Julia Navarro
"Novela intensa de principio a fin. La resiliencia de la protagonista durante toda la novela"
La Peggy Sue contra els invisibles | Serge Brussolo
"A tots els amants de la creativitat els hi agradarà aquest llibre. Tot i la seva portada de llibre infantil, el món entre les seves pàgines és aterridor, excèntric i ple d'aventures. El llibre recorre la vida d'una nena molt especial, Peggy Sue, que té la maledicció de ser l'única persona al món que pot veure els "invisibles". Aquests ectoplasmes fantasmagòrics són responsables dels accidents automobilístics, dels esquinços de turmell i de gairebé totes les calamitats d'aquest món. Com són conscients del seu poder, els invisibles l'assetgen sense parar, obligant-la a canviar sovint de llar. Tot i això, quan arriba a Point Bluff, els invisibles han desaparegut. Però la situació torna a canviar quan apareix un estrany sol blau que posa de cap per avall la vida de Peggy Sue i el seu poble. L'últim truc dels invisibles és un veritable malson: la llum del sol blau augmenta la intel·ligència de tots els que hi estan exposats, fent que els animals adquireixin poders telepàtics, els quals esclavitzaran i induiran al canibalisme als habitants de Point Bluff com a venjança."
Primavera, estiu, etcètera | Marta Rojals
Recommended by Marta Vallejo
"Novel·la sobre l'amor, l'amistat, la vida en definitiva. Primera novel·la de Rojals, nascuda el 1975. Per Sant Jordi m'agrada donar suport especialment la literatura catalana."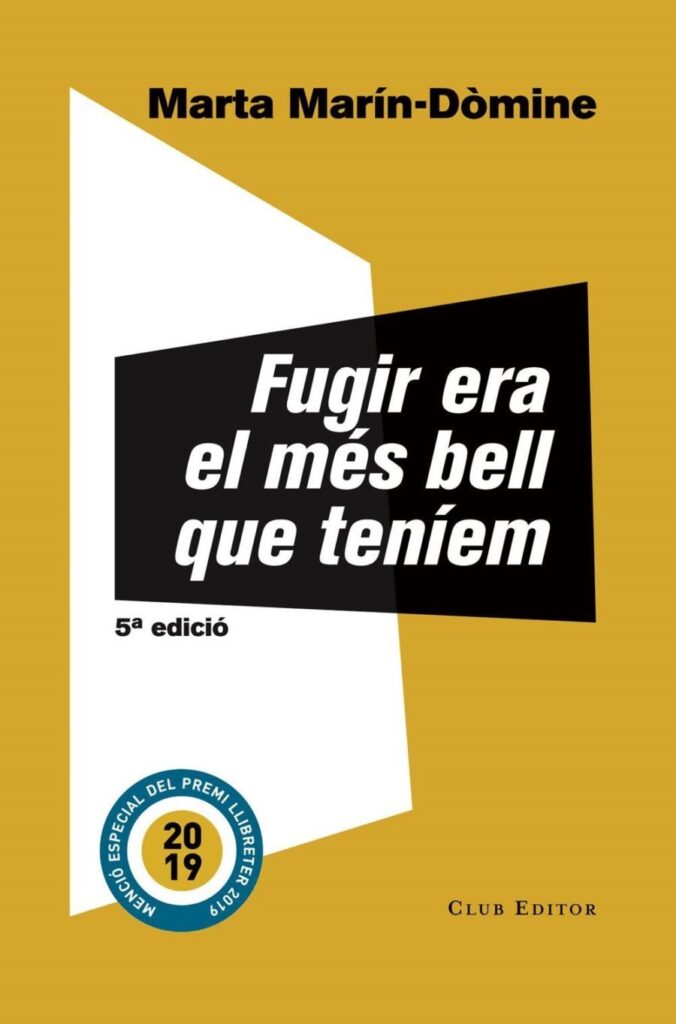 Fugir era el més bell que teníem | Marta Marín-Dòmine
Recommended by Marta Vallejo
"Primera novel·la. Ens diu que els records dels altres -la memòria- són el pais on residim."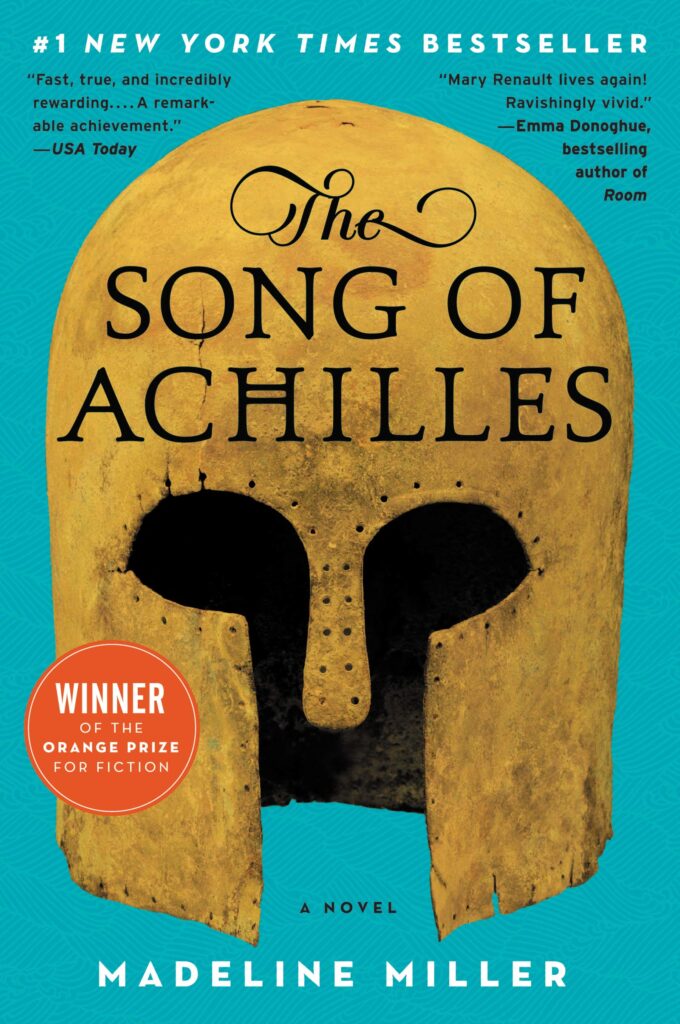 The Song of Achilles | Madeline Miller
Recommended by Sanket Biswas
"An extraordinary masterpiece that makes you feel joy, innocence, love, pain, and almost every emotion in between. The relationship between Achilles and Patroclus is so beautifully portrayed. A must-read for historical fiction lovers."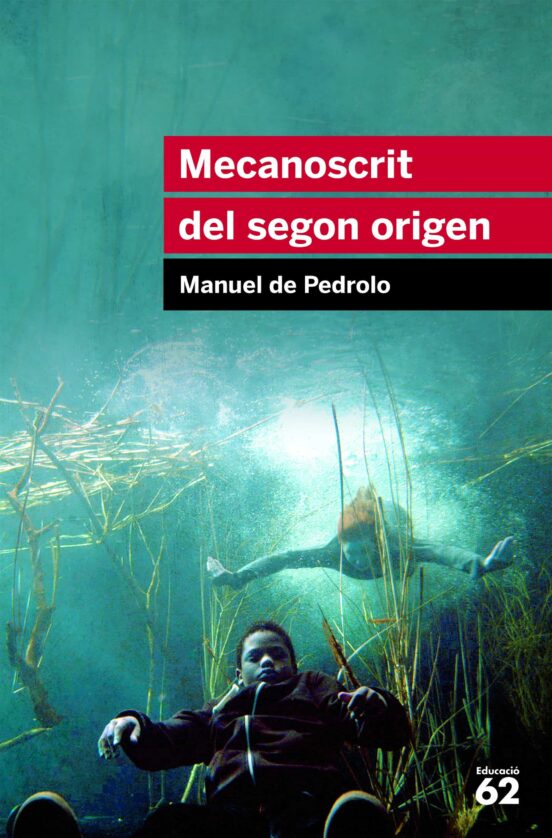 Mecanoscrit del segon orígen | Manuel de Pedrolo
"És un clàssic de la literatura catalana. Molt addictiu i captivador si t'agraden les novel·les de ciència-ficció i distòpiques."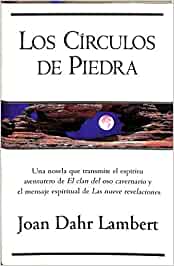 Los círculos de piedra | Joan Dahr Lambert
Recommended by Andrea Millan
"Los círculos de piedra és un llibre apassionant sobre la història dels nostres avantpassats i les seves primeres experiències amb el llenguatge i l'aprenentatge de noves fórmules de convivència. Recomano aquest llibre per reflexionar sobre quin ha estat el paper de la dona en l'evolució de l'espècie humana."
La red oculta de la vida | Merlin Sheldrake
"Fascinante libro de divulgación científica acerca de los hongos y su desconocida naturaleza que nos lleva a repensar el funcionamiento de la vida, entender el planeta y comprender su fundamental papel para los ecosistemas".
Encuentra tu persona vitamina | Marian Rojas Estapé
Recommended by Alicia Fornés
Brave New World | Aldous Huxley
Recommended by Arka Ujjal Dey
"Much of the anxiety that drives Brave New World can be traced to a widespread belief in technology as a futuristic remedy for problems caused by disease and war. Unlike his fellow citizens, Huxley felt that such a reliance was naive, and he decided to challenge these ideas by imagining them taken to their extremes"
The Alchemist | Paulo Coelho
Recommended by Nikhitha Nagabhyru
"Why The Alchemist? The book is classic because it allows you to dream a little and rethink your life from a different position through the magic of storytelling"
To Kill a Mockingbird | Harper Lee
Recommended by Yi Xiao
I am that: Talks with Sri Nisargadatta Maharaj | Translated from Maurice Frydman recordings, Edited by Sudhakar S Dikshit
Recommended by Sandesh Kamath
"Interesting compilation of question-answer to philosophical questions without professing any religion or ideology"
El olvido que seremos | Héctor Abad Faciolince
Recommended by Alex Gomez-Villa
The Year of Magical Thinking | Joan Didion
La pell freda | Albert Sánchez Piñol
Notes from a Summer Cottage: The Intimate Life of the Outside World | Nina Burton
Hamnet | Maggie O'Farrell
Punto de Cruz | Jazmina Barrera