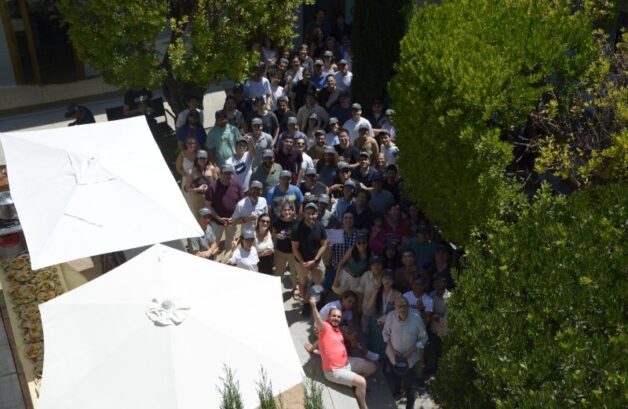 CVCRD 2023 – 18th CVC Workshop on Computer Vision Trends and Challenges
We're excited to share insights from the 18th CVC Workshop on Computer Vision Trends and Challenges (CVCRD), held on July 14!
CVCRD is our annual workshop where CVC PhD students present their latest research and engage in discussions about their plans and expectations. It's a platform for dialogues between senior researchers and students, exploring challenges and innovative solutions.
This year's CVCRD was organized by our postdocs, Gabriel Villalonga Pineda and Jose Luis Gomez Zurita, with the collaboration of CVC's communications team; Núria Martínez Segura, Laura Martín Montañez, and Jorge Clusa.
The workshop featured four oral presentation sessions and two poster sessions, covering various topics:
1️⃣ Autonomous Driving and Medical Applications
2️⃣ Image and Document Analysis
3️⃣ Continual Learning and Super-resolution
4️⃣ Presentation of new projects and alliances, including Generative AI Art, AIRA - Artificial Intelligence Research Alliance, Xarxa RDI-IA, and ELLIS Unit Barcelona.
Congratulations to this year's CVCRD award recipients!:
🏆 Héctor Laria Mantecón, best presentation.
🏆 Pau Torras Coloma, highest quiz score.
🏆 Khanh Nguyen, best poster.
And, of course, we couldn't conclude CVCRD without our beloved CVC summer party! Following the workshop, all CVC people gathered for a delightful lunch, performances, chess, and board games, creating lasting memories.
Thanks to everyone who contributed to making this event a success!
For more information, visit the official CVCRD 2023 website.